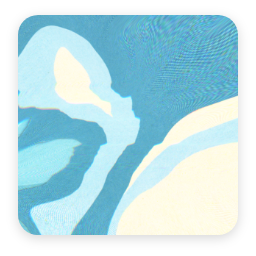 FOR HOPE. FOR HEALING. FOR LIFE.
Fly is a conceptual student-run philanthropic organization benefiting the Children's Miracle Network at the Children's Hospital of Philadelphia.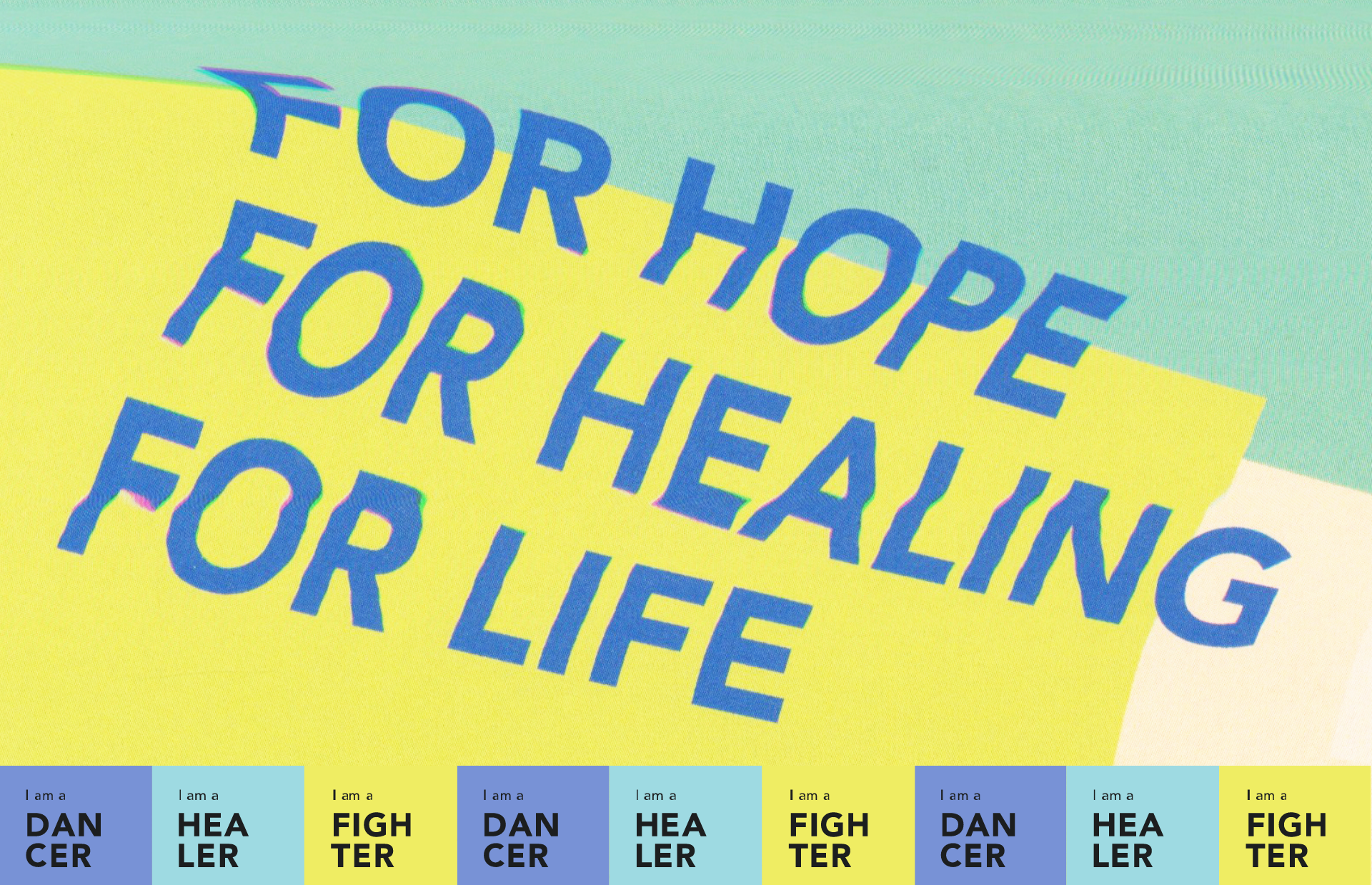 Goal
Convey the mission of the organization  through fluid imagery, inspiring messaging, and a saturated color palette.
Deliverables
Define a name and mission statement. Design a logo, color palette, and visual system.
Fly provides hope and financial aid for young patients and their families, while instilling community in university students through annual dance marathons, fundraising events, and community outreach.

The hand-drawn logo represents the uplifting and uniting nature of FLY.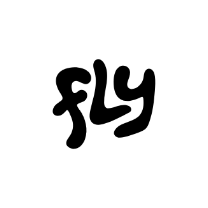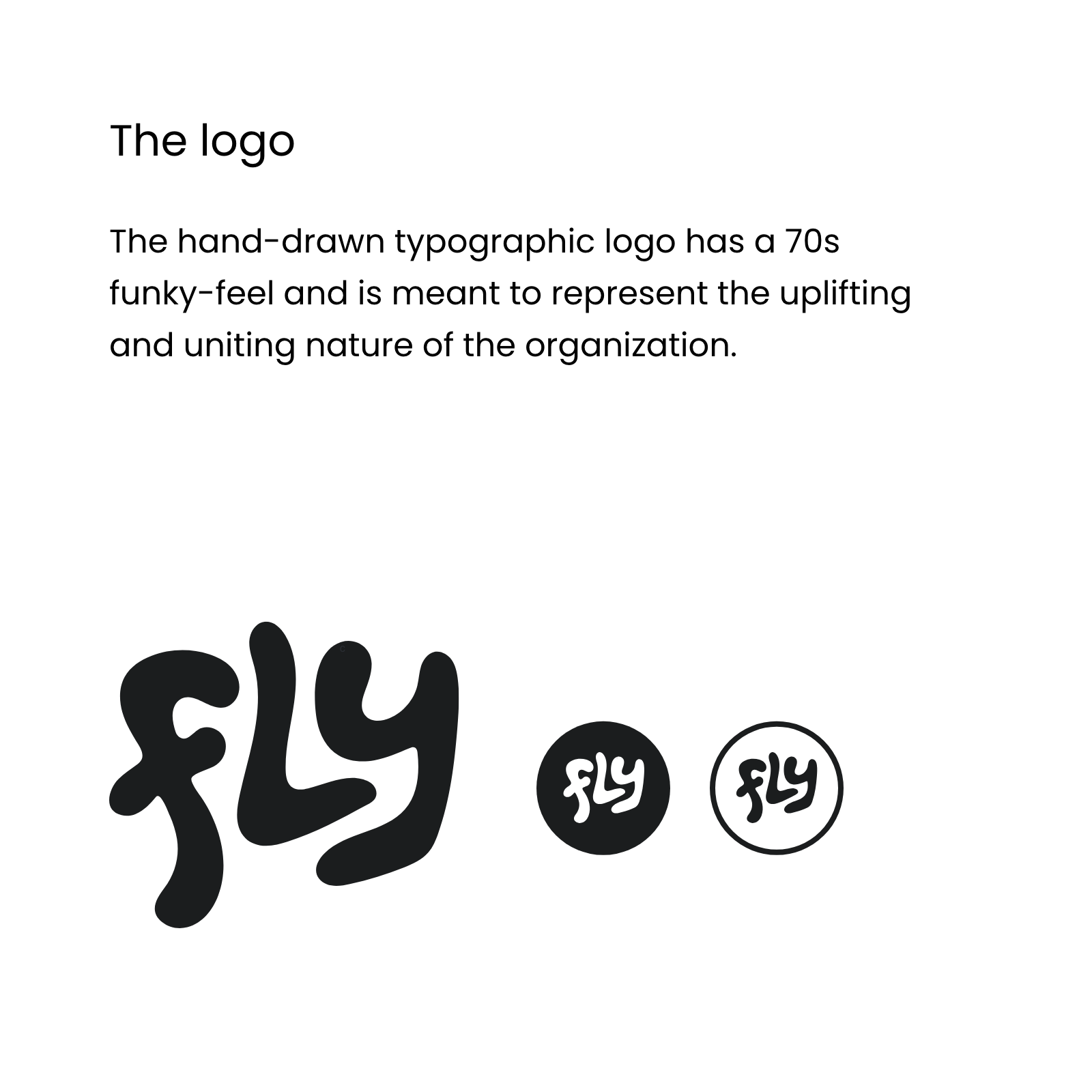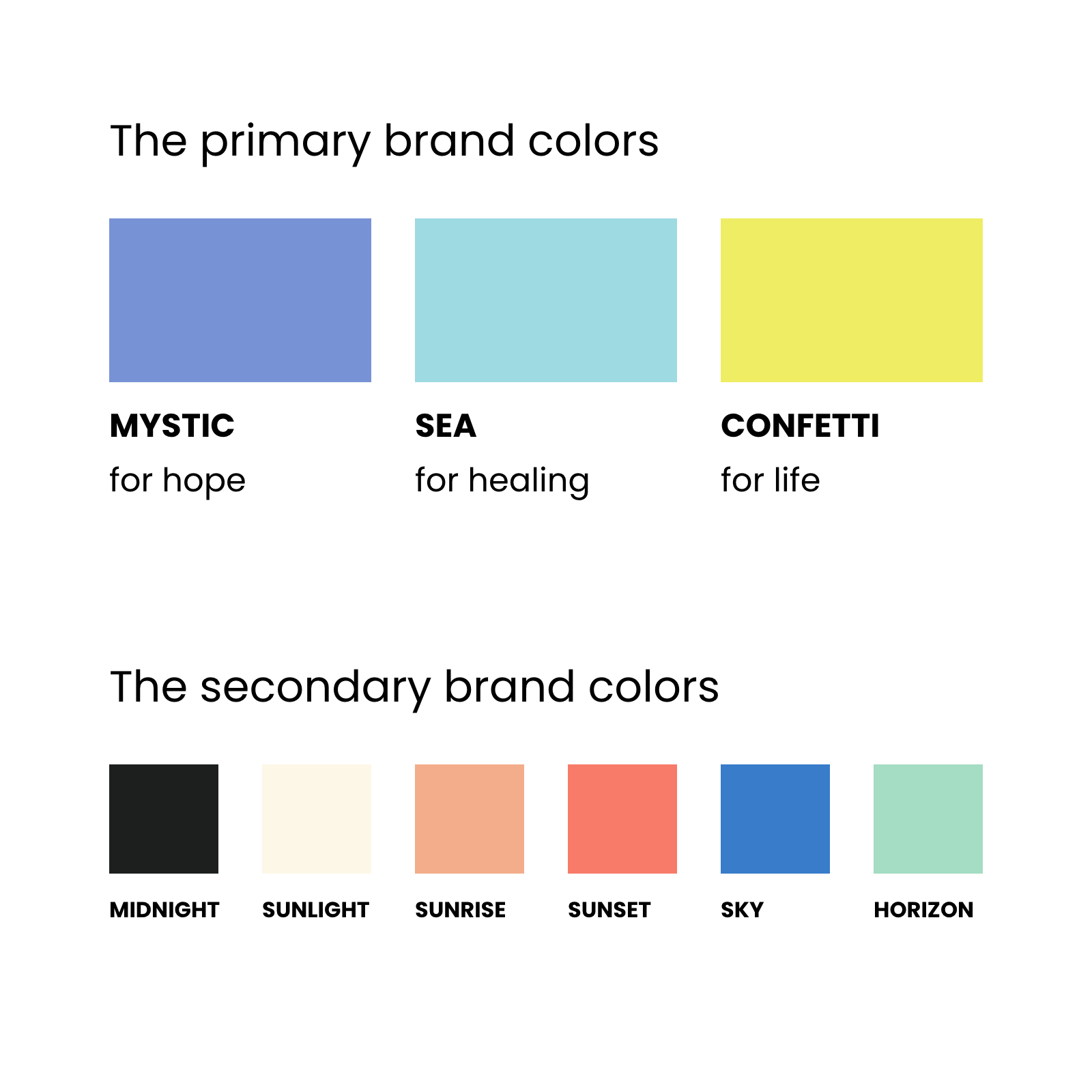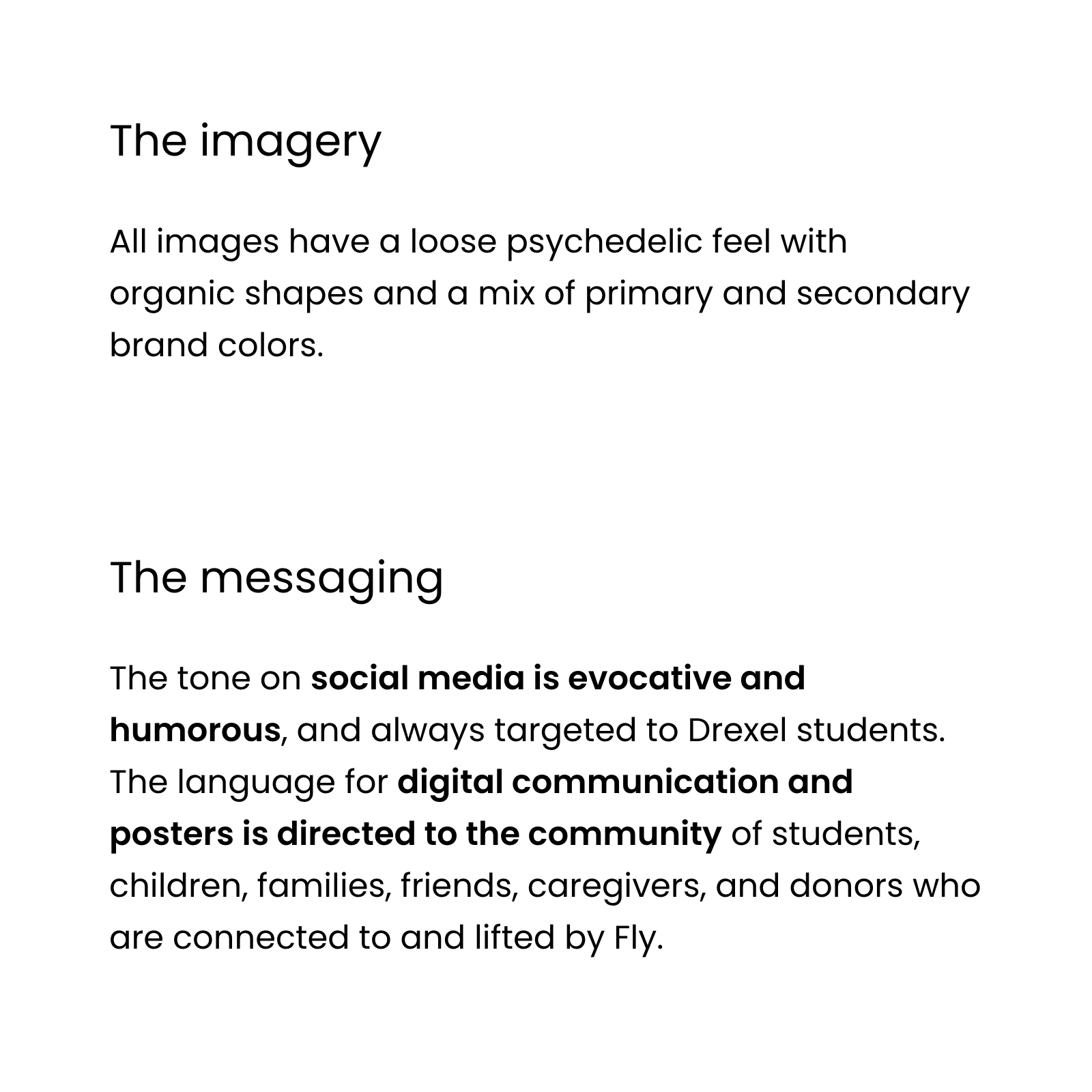 Goal
Create a space for users to learn about the organization, donate, get involved.
Deliverables
Design and develop a responsive website.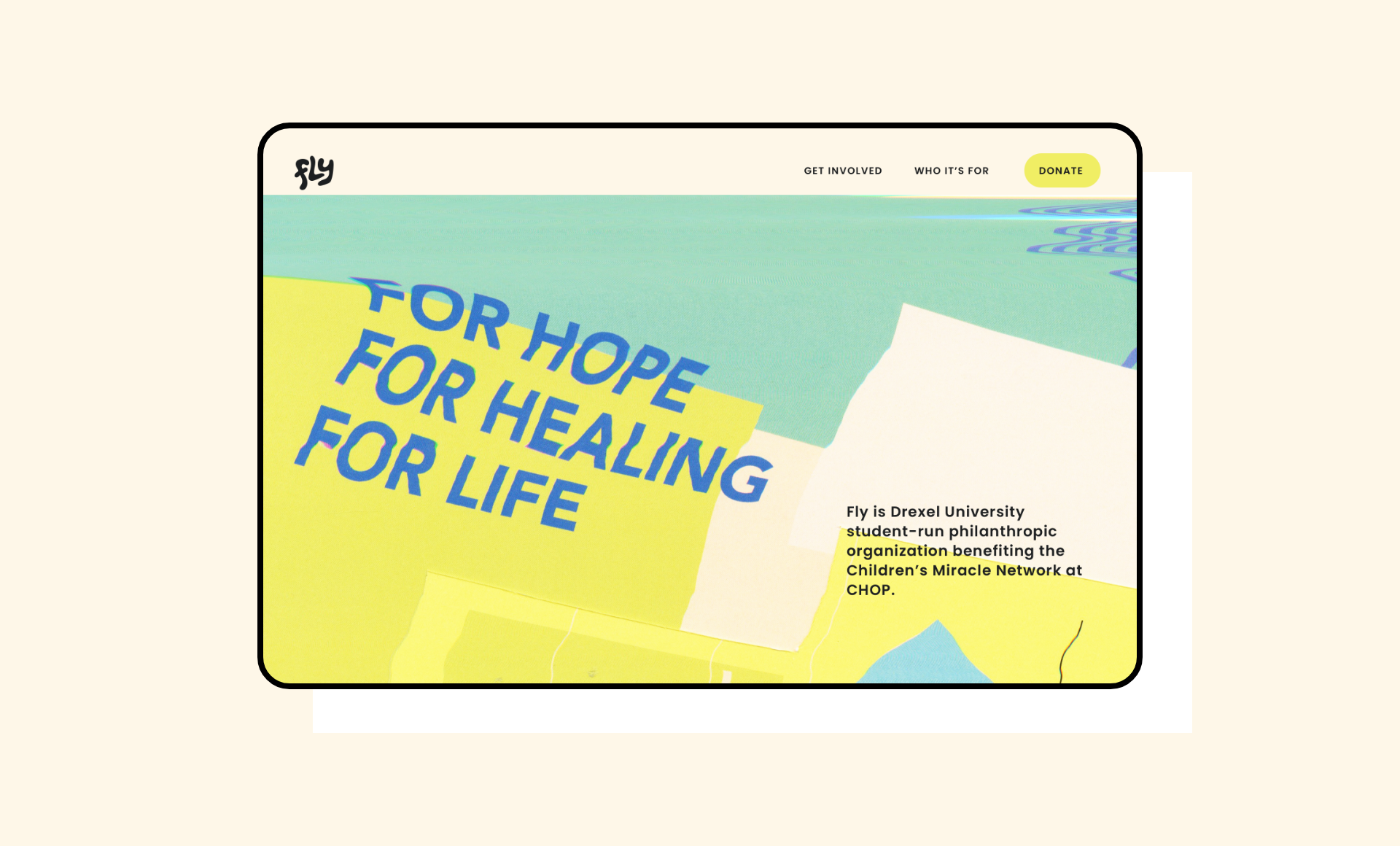 Goal
Evoke action through a print campaign localized around University City. Create buzz on social media.
Deliverables
Write impactful messaging. Create posters + social content.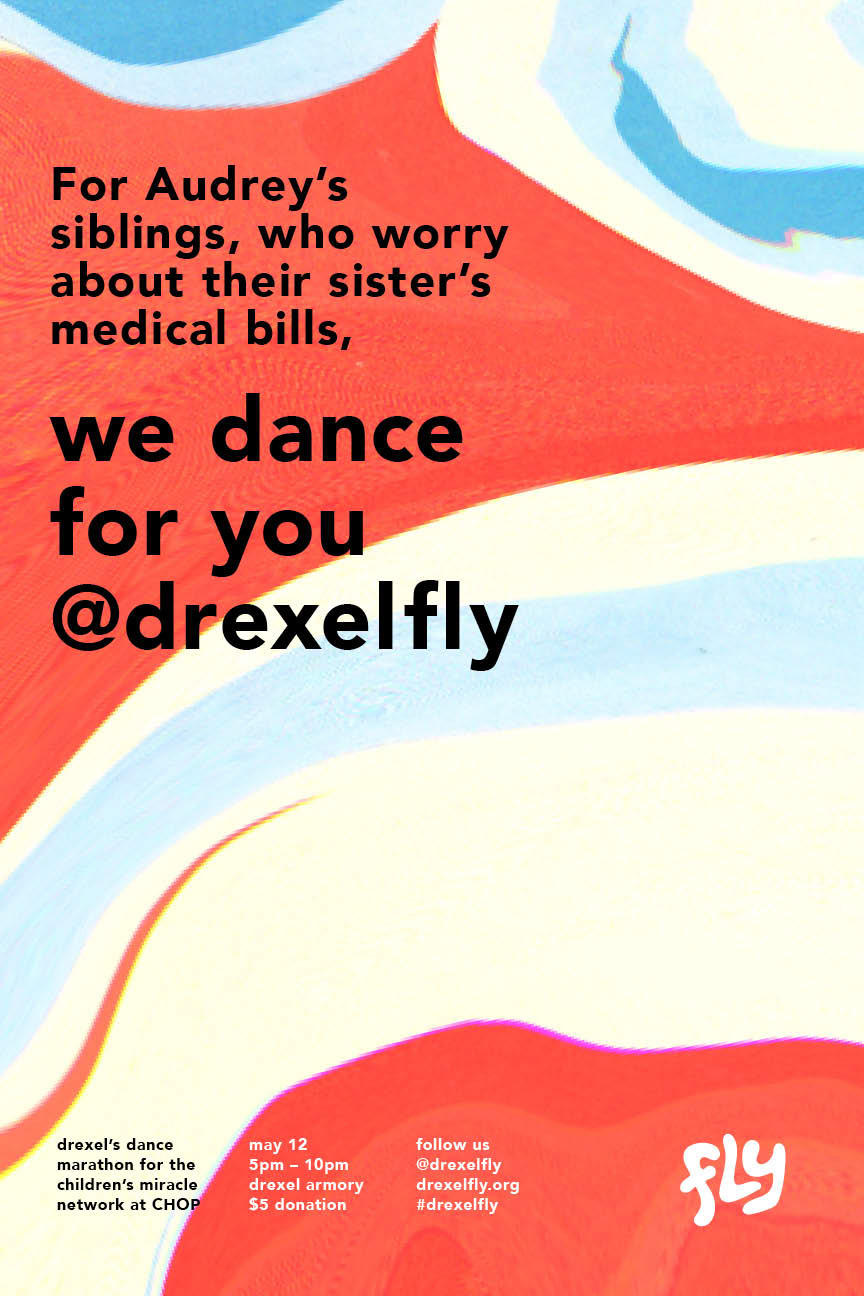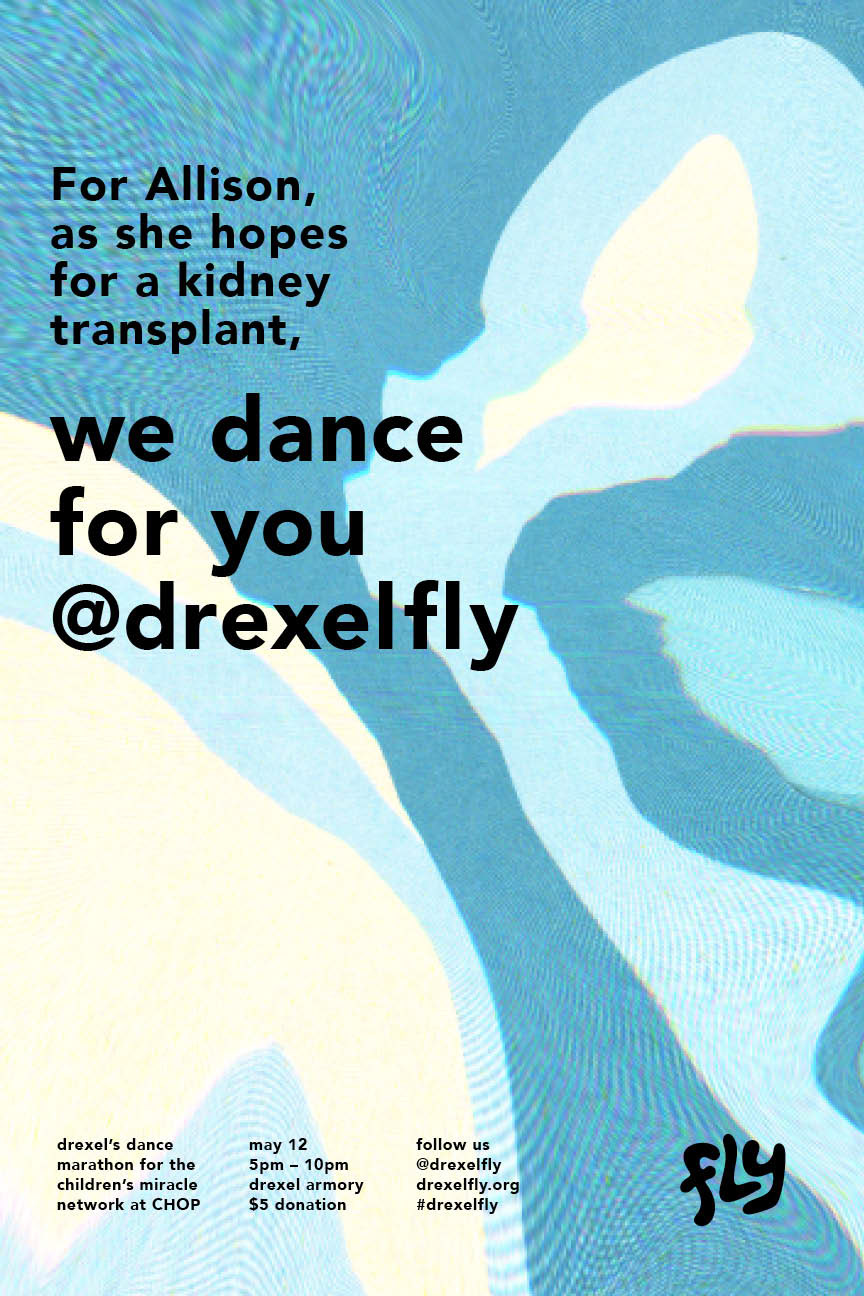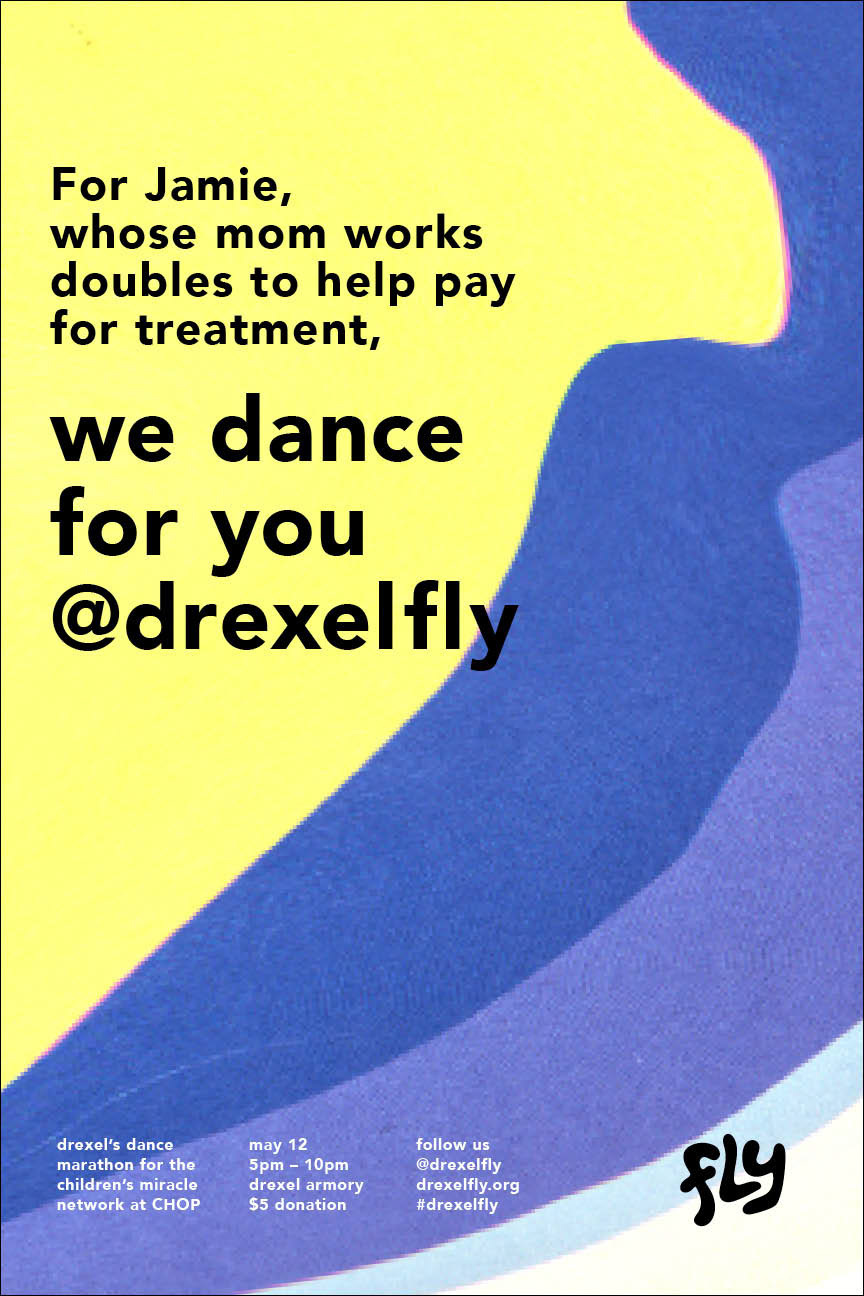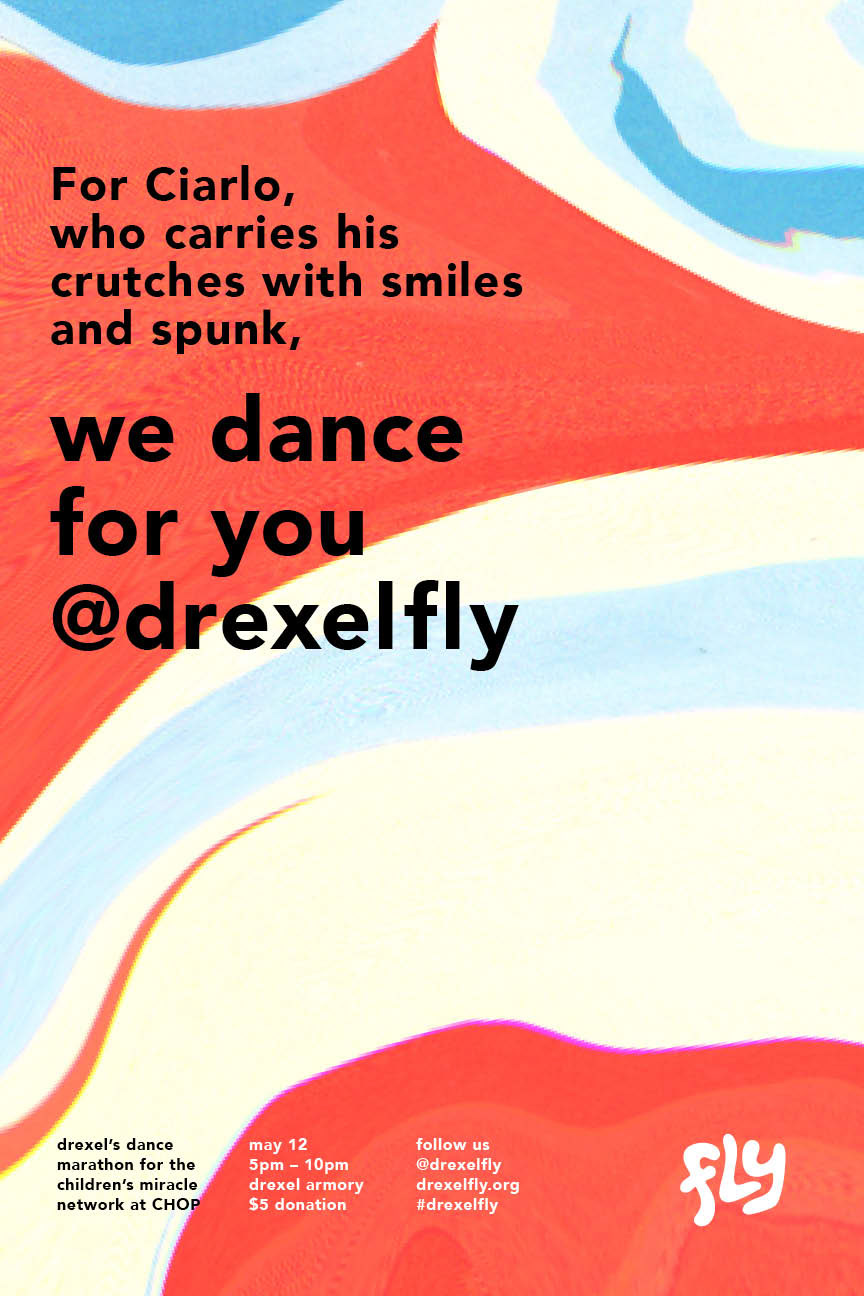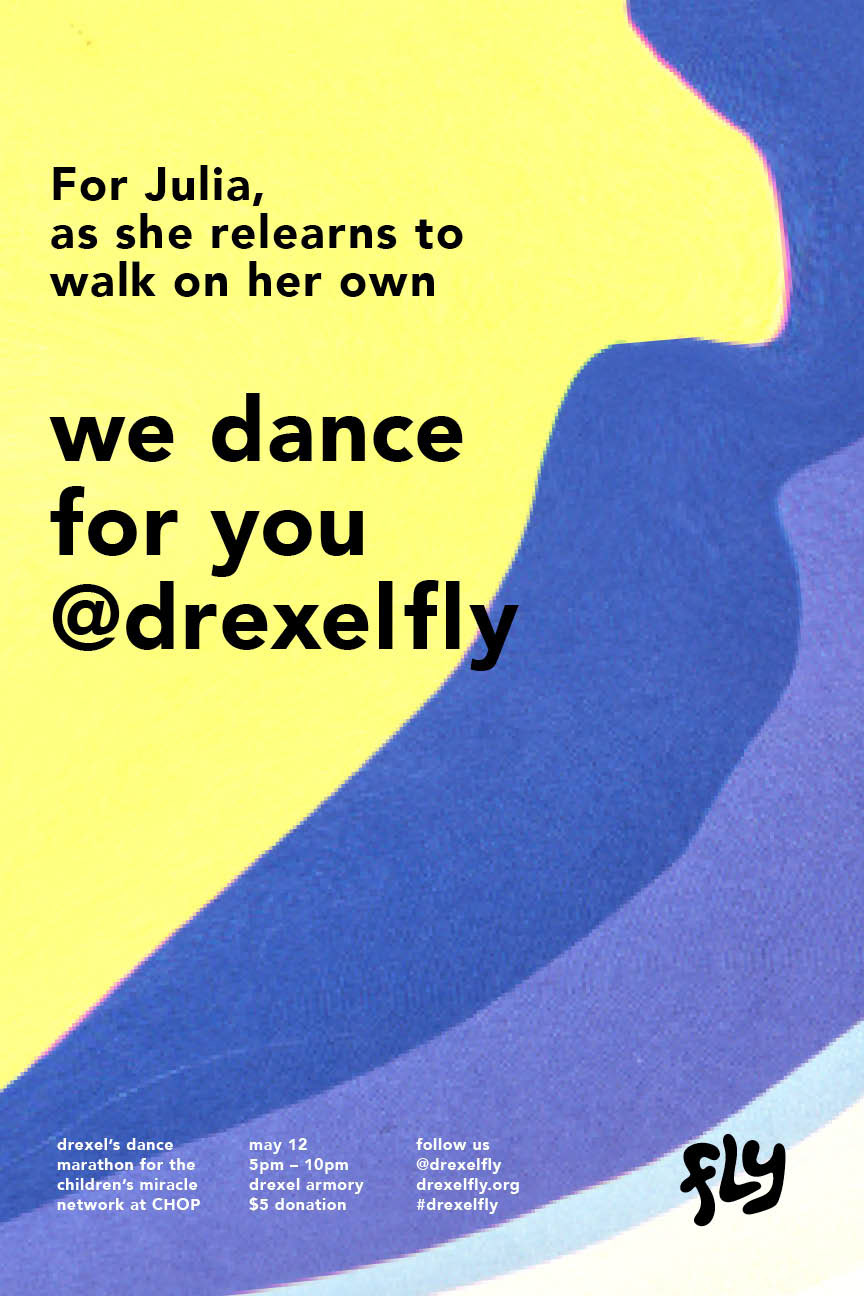 @drexelfly #forhopeforhealingforlife
The campaign language is directed to the community of children, families, caregivers + donors who are connected to and lifted by Fly.
The tone on social media is evocative and humorous, and targeted to Drexel students.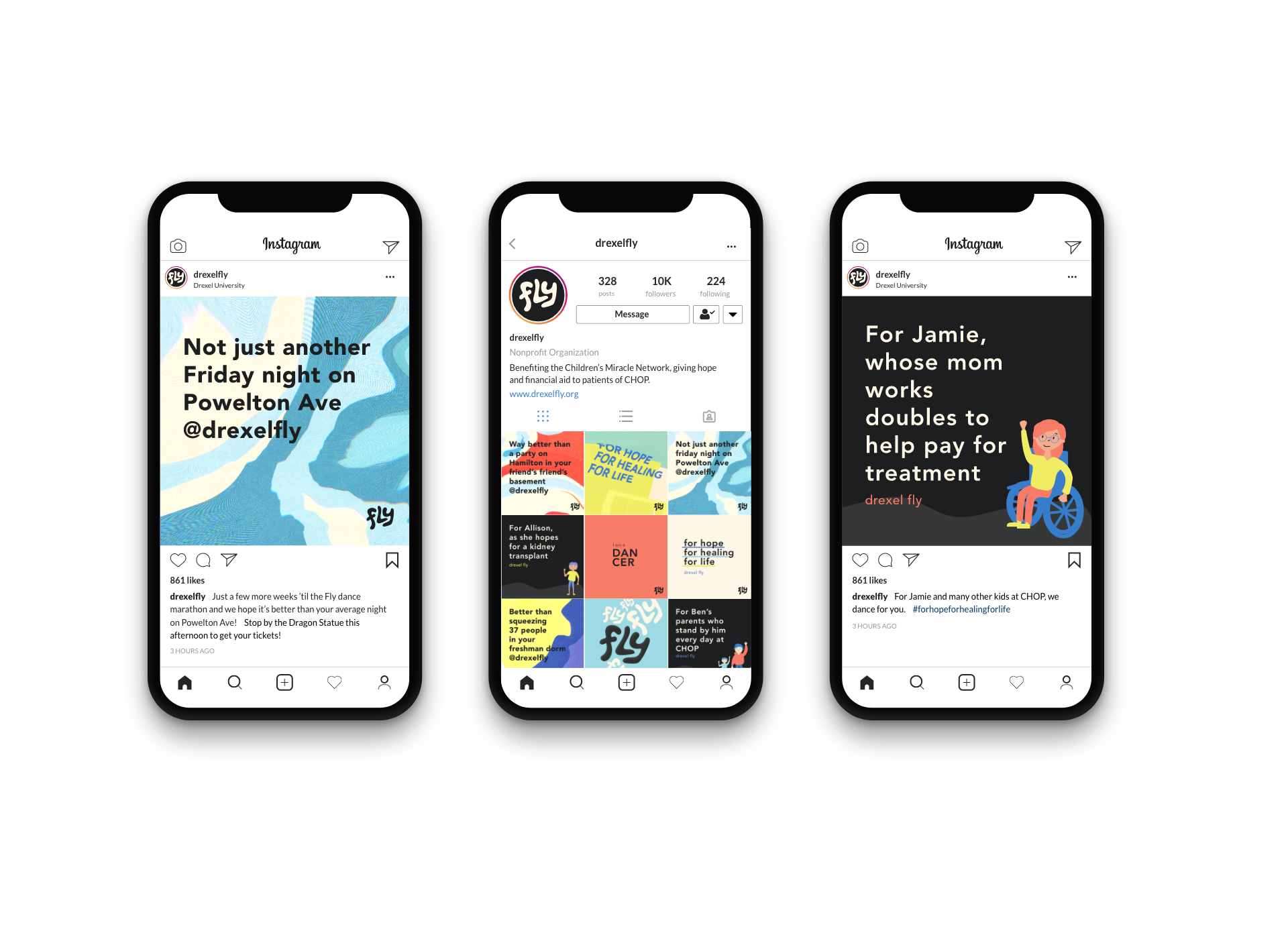 Goal
Create an accessible and meaningful event.

Deliverables

Apply the design system to event signage, tickets, digital communications, and swag.